UDAYAN MUKHERJEE
A Multifaceted Dynamic Chief Executive
Mechanical Engineer from Indian Institute of Technology, Kharagpur
UNCTAD/GATT Fellow in International Business from Indian Institute of Foreign Trade New Delhi
Currently: Independent Director Audiology Live USA, Senior Advisor, Shubhayan Industries Inc. USA, Director, Lokenath Pharmaceuticals / Lokenath Group India, Independent Director, Berkley Sky USA, Trustee, Shantikunj Seva Trust Kolkata India
Former CEO & HEAD of UNILEVER'S Manufacturing and Marketing Operation in Rep Dem du Congo
Former CEO of Overseas Infrastructure Alliance and Marketing Head for Africa based in Addis Ababa, Ethiopia
Initiated diverse projects in a dozen African countries in Energy, Water Supply, Low Cost Housing, Railway & Port Development, Agriculture Development & Sugar. Set up Palm Oil Refineries, Toilet & Laundry Soap Plants, Food Packaging Units etc. Established and cultivated contacts at all levels of Government including higher levels in Ethiopia, Sudan, Tanzania, Uganda, Kenya, Malawi, Zambia, Zimbabwe, Rwanda, Burundi, Congo Kinshasa etc.
Gallery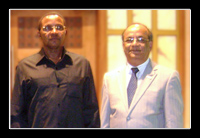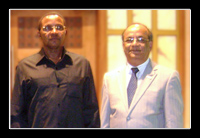 With President of Tanzania
Mr. Udayan Mukherjee with President and Commander -in- Chief of the Armed Forces of the United Republic of Tanzania. H.E. Jakaya Mrisho Kikwete.
Location : State House in Daressalaam Tanzania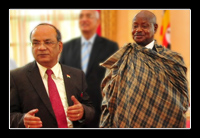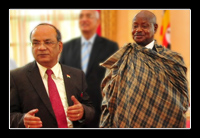 With President of Republic of Uganda
Mr. Udayan Mukherjee with President of the Republic of Uganda H.E. Yoweri Kaguta Museveni.
Location : State House in Entebbe Uganda